Emergency Dental Care
Dental emergencies may arrive at odd and unpredictable times and it is important that you and your loved ones are attended to promptly to get you out of pain.
Emergency dental care may be required when you do not have a pre-booked appointment therefore, we recommend you call us as soon as you feel you are having a dental emergency.
The earlier you can ring us in the day the easier we can accommodate you.
Out of hours information for urgent dental care
NHS Patients: For urgent emergency dental advice when the practice is closed, please telephone the following services: Somerset Dental Advice line: 0300 123 7691, Monday – Friday 8.30 am – 8.00 pm Weekends and Bank Holidays 8.30 am – 6.00 pm NHS Direct Advice Line: 111
Private Patients: Private Patients can phone the above or the practice on 01935823040 and follow the instructions provided in the recorded message and the duty dentist will get back to you. (This service is not funded by the NHS)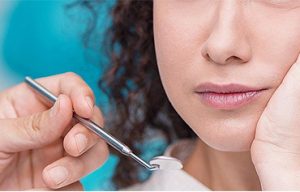 FAQ
Q:What is considered a dental emergency?
Ans: Facial trauma causing fractured teeth and pain, toothache causing excruciating pain and uncontrollable with pain killers, excessive bleeding after an extraction, swelling inside or outside of the mouth arising from a tooth, broken front teeth if effecting aesthetics, sudden onset mobility of teeth and a non healing socket or a non healing ulcer for more than 2 weeks are all considered to be dental emergencies for which we recommend you seek urgent dental care. Inability to swallow, breath or talk is a medical/ high level dental emergency and is best dealt with in a hospital- please ring 999 urgently. We always keep dedicated emergency slots for our registered patients everyday, we recommend that you contact us first thing in the morning to reserve this to be seen on the same day. If you are not registered with us, we will still try our best to help. Our extremely patient reception team would be glad to help.
Q: What is not classed as a dental emergency ?
Ans: Broken teeth on the back that cause no pain, very minor bleeding and pain or discomfort after an extraction, pain/ discomfort after a deep filling or Root Canal treatment especially day 3-5 do still need attention but do not need Urgent dental care. Sometimes these will only need advice over the phone however if needed we will aim to book you in as soon as possible.
Q: Can Urgent Care drain a tooth abscess?
Ans: Pressure build up in and around the nerve/ root of a tooth due to an infection is also known as a dental abscess and can be very painful. To offer urgent dental care, we would give you plenty of local anesthetic and then drain the abscess accessing via the tooth. The tooth is then dressed and the access cavity sealed with a temporary dressing to allow the dentist to work on the tooth at a later date to fill the tooth with a permanent filling material.